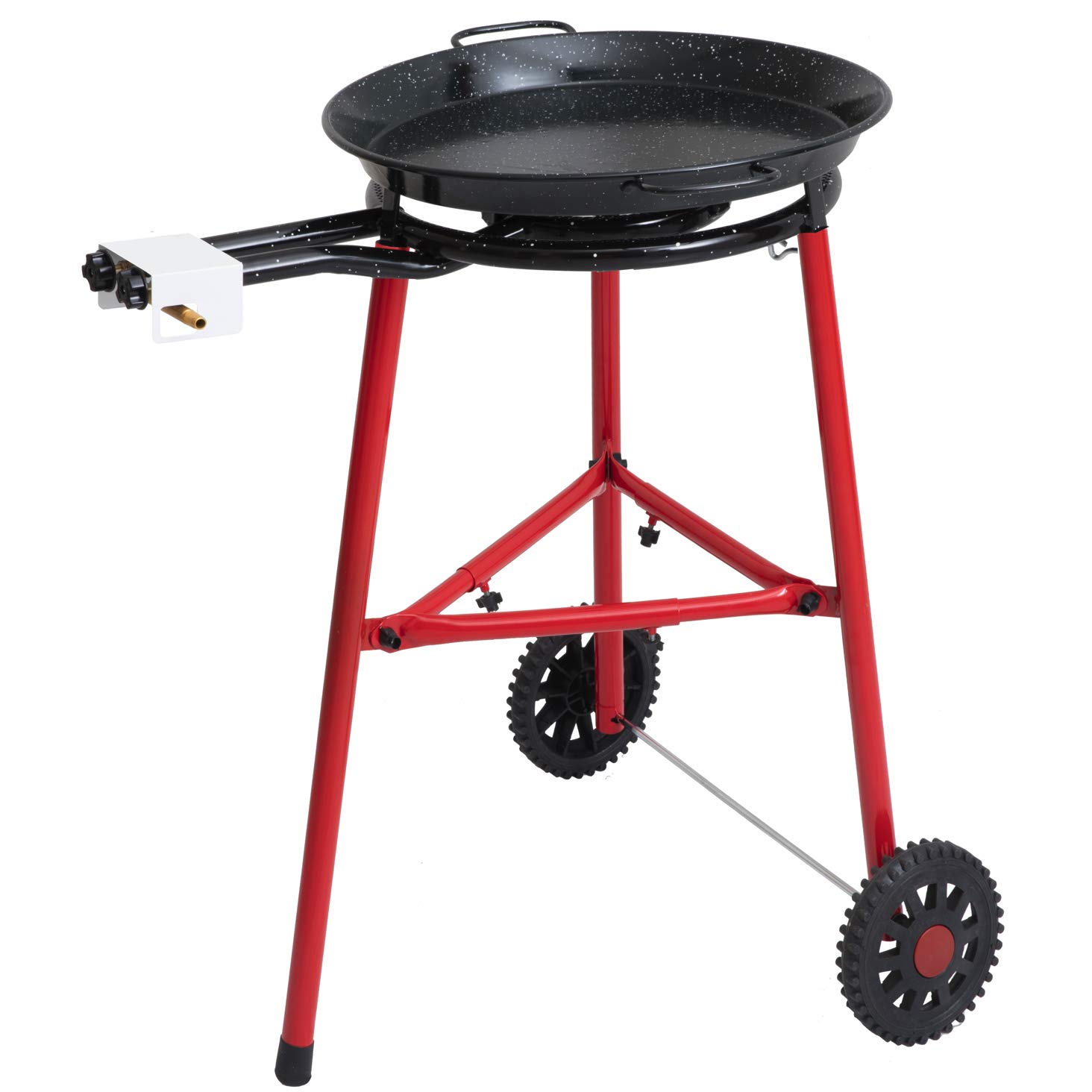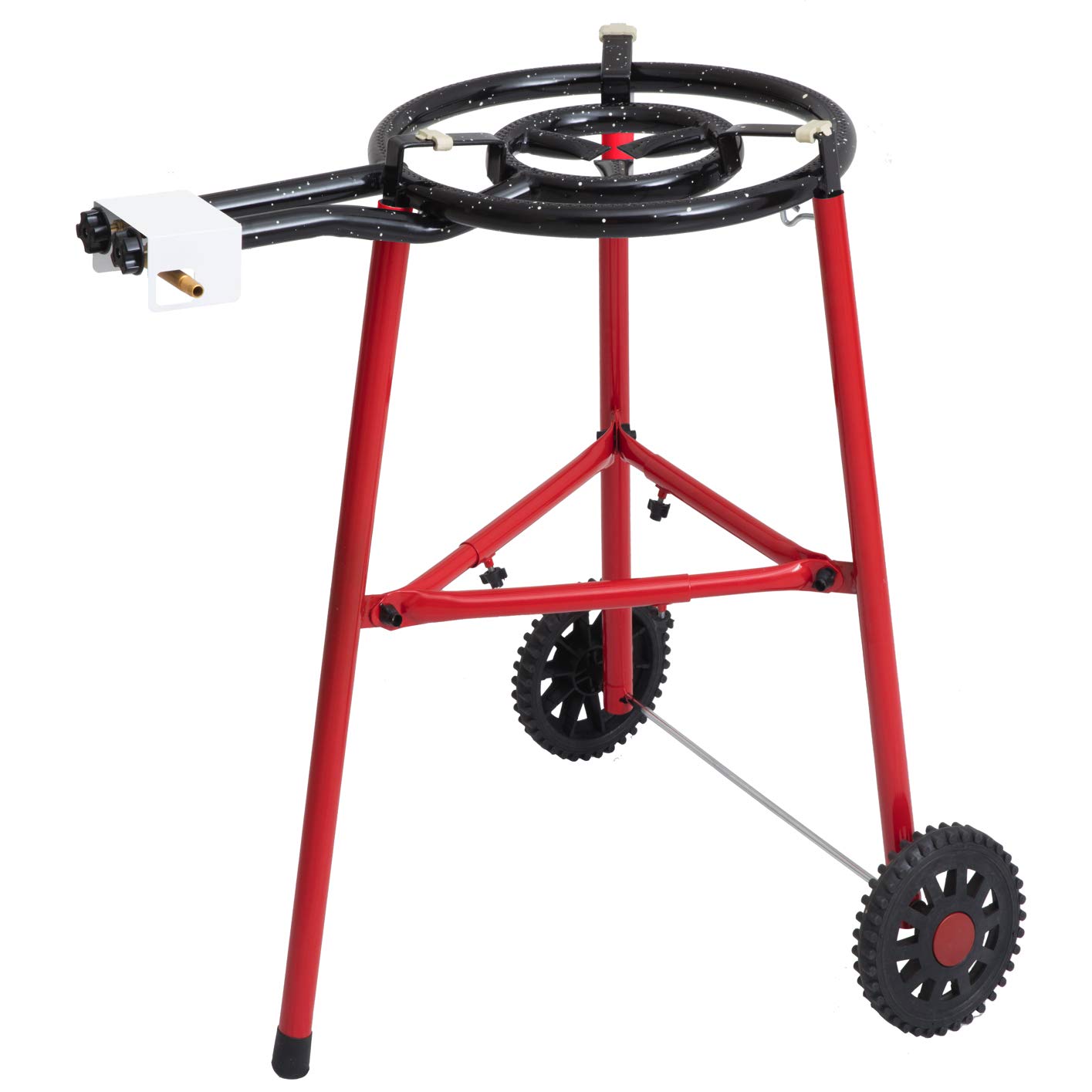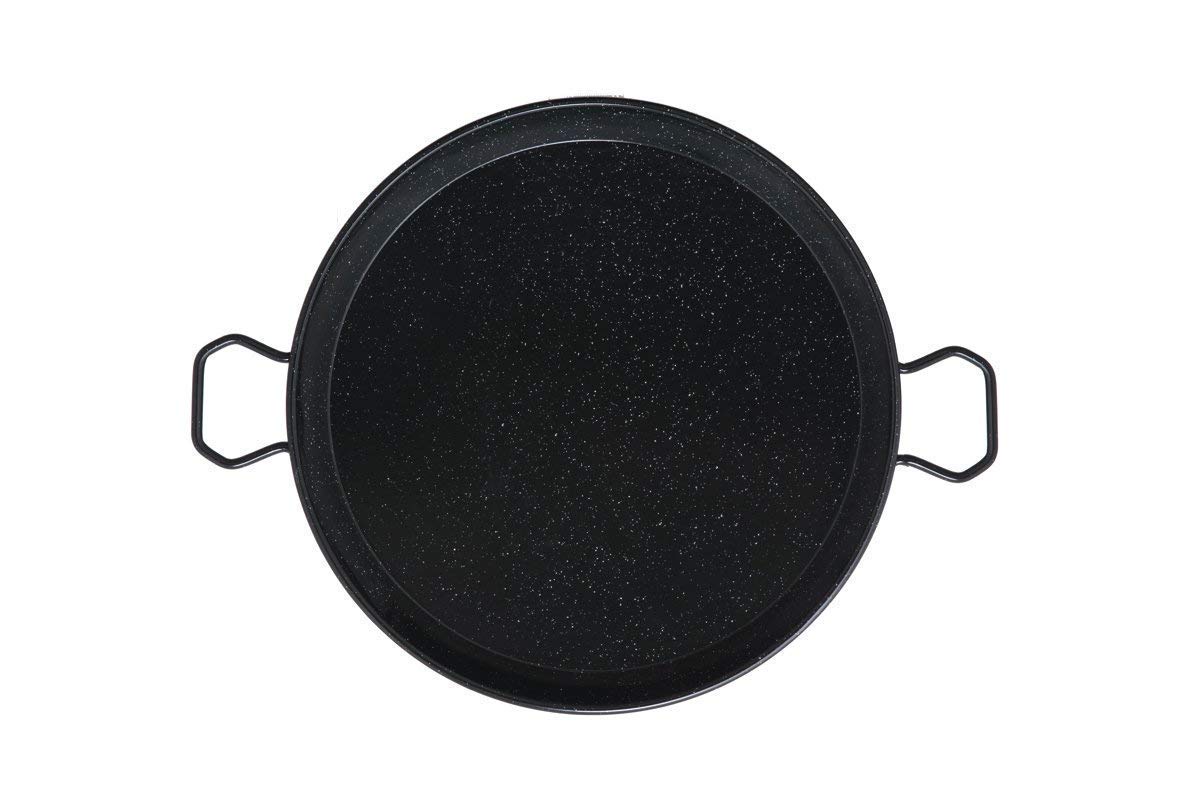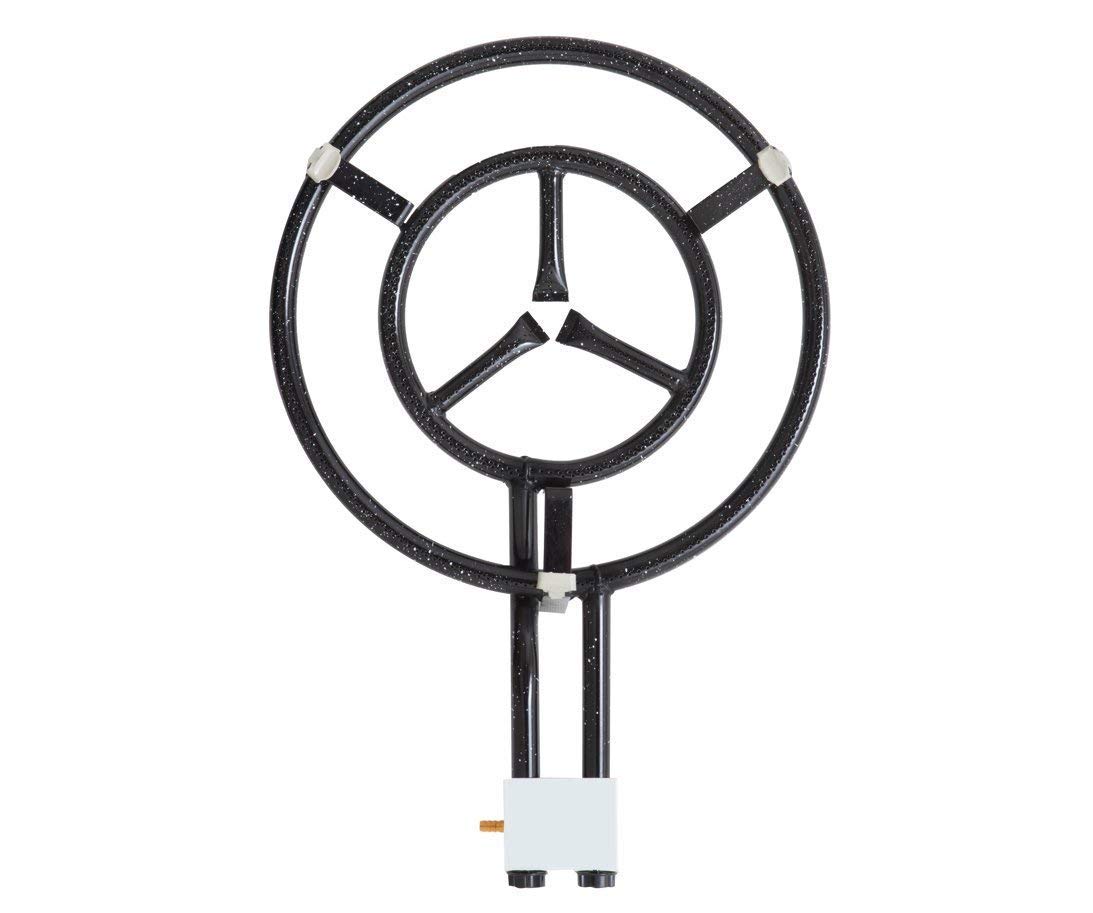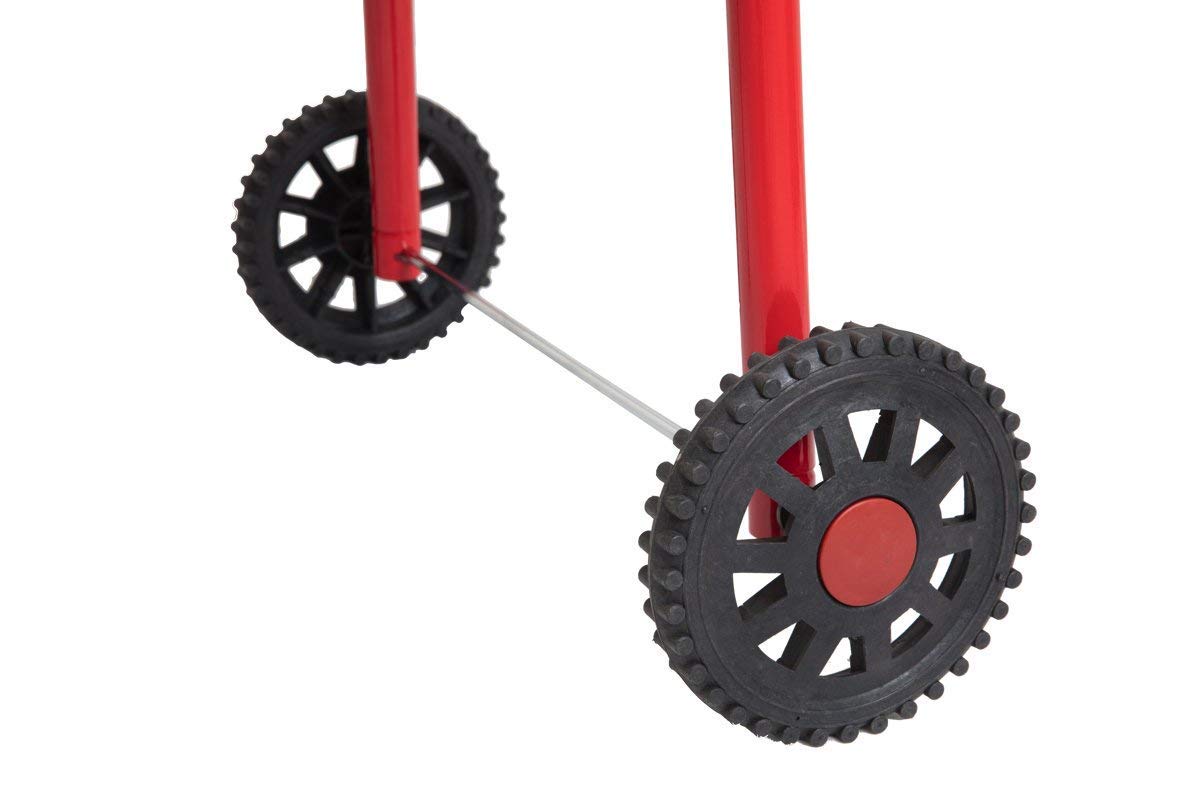 Mabel Home Paella Pan + Paella Burner and Stand Set on Wheels + Complete Paella Kit for up to 14 Servings - 15.75 inch Gas Burner + 18 inch Enamaled Steel Paella Pan
| | |
| --- | --- |
| SKU CODE | VI-6FIO-K99K |
| ASIN CODE | B07B2CHF7K |
| EAN CODE | 641605826215 |
| MANUFACTURER CODE | MODSET400 |
| SHIPPING WEIGHT | 20.5 pounds |
| PRODUCT WEIGHT | 20.5 pounds |
| PRODUCT DIMENSIONS | 20.5 pounds |
| SHIPPING DIMENSIONS | 14.5x6x13 |
Paella Set for 14 serving inc:

1- Gas Burner 15.75 inch(40 cm)diameter
1- Enemaled Steel paella Pan 18 inch (46 cm)Diameter
1- Set of removable reinforced steel legs for easy storage
Set does NOT include regulator hose or gas tank.

Mabel Home Paella think about your needs and make kits whose main aim is to facilitate the selection of your equipment by testing and selecting the best products in terms of quality/price.

All our paella sets include: paella pan, paella gas burner and support legs on wheels.
Other Products
 Mabel Home Paella Pan + Paella Burner and Stand Set on Wheels + Complete Paella Kit for up to 20 Servings - 23.65 inch Gas Burner + 25.60 inch Enamaled Steel Paella Pan
Mabel Home Paella Pan + Paella Burner and Stand Set on Wheels + Complete Paella Kit for up to 14 Servings - 15.75 inch Gas Burner + 18 inch Enamaled Steel Paella Pan
Mabel Home Paella Pan + Paella Burner and Stand Set + Complete Paella Kit for up to 6 to 8 Servings - 11.80 inch Gas Burner + 15 inch Enamaled Steel Paella Pan
Mabel Home Paella BBQ Grill Set - Paella Set BBQ Set 15.75" (40cm)
Mabel Home Paella BBQ Grill Set - Full BBQ Set 15.75" (40cm) 5 Pcs Set
Mabel Home Paella BBQ Grill Set - Paella BBQ Set 23.65" (60cm)
Mabel Home Paella BBQ Grill Set - Full BBQ Set 23.65" (60cm) 5 Pcs Set